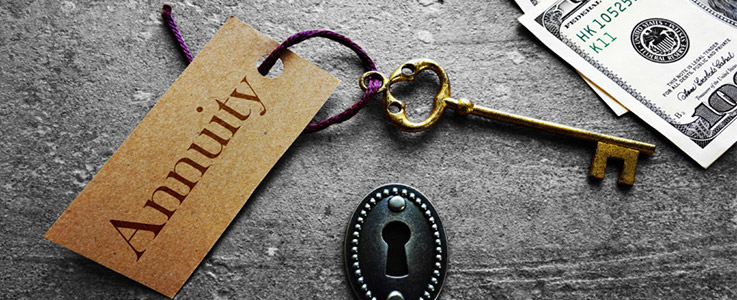 Could You Benefit From Having An Annuity In Your Portfolio?
Annuities are currently the only financial tool available to provide guaranteed income for life without exposing your wealth to risk and volatility. An annuity's guarantees and customization options can create income streams for life and help pay for long-term care-related expenses such as assisted living, home health care, and other costs not covered by Medicare.
Undoubtedly, annuities aren't the right choice for every pre-retiree or retiree. However, a growing number of individuals can benefit from adding an annuity to their retirement portfolio to lock in gains and shield against the market's ups and downs.
When you add an annuity to your retirement and income portfolio:
You have the option of adding a lifetime income rider that can offset inflation and longevity risk.
You could grow your retirement savings more rapidly with an annuity's tax-deferred growth and triple compounding.
You can choose an annuity that offers rates that may beat those of certificates of deposit, savings accounts, or other "safe money" instruments.
You can find annuities with minimal fees or even no fees at all.
If you feel you haven't saved enough money to retire, having an annuity and knowing you have guaranteed income for life could help you feel more confident taking on riskier investments.
21st Century annuities are more flexible and customizable products than in the past.
No financial product is ideal for everyone. Annuities have a few disadvantages, including:
A majority of annuities involve long-term contracts between you and an insurance company. If you are looking for short-term solutions, an annuity might not be the correct choice.
Once you annuitize your contract, it's virtually impossible to undo this action. There is, however, a "lifetime income rider," you can add if you are afraid of getting locked in.
Annuities are only marginally liquid, although some provide withdrawals of 10% of the contract's value annually until expiration.
If you are not concerned with protecting your principle, creating a legacy for your family, or outliving your savings, you may not want an annuity.
If you are under 50, an annuity may not mesh well with your overall retirement plan.
Some annuity products may be challenging to understand without the guidance of an expert.
The Bottom Line
If you are concerned about outliving your nest egg, you should look into annuities. They are time-tested tools that have helped thousands of Americans create streams of predictable, guaranteed income when they no longer work.
Adding at least one annuity contract to your retirement matrix may help you avoid dipping into your other accounts or starting your Social Security payments too soon. This time-test financial product offers unique advantages. As mentioned, it is the only product you can use to create a stream of lifetime, guaranteed income to supplement your Social Security, pension, and savings.
If you are someone who prefers not to risk even one penny of your cash, or you fear that you might outlive your money, then you should consult a retirement income specialist and ask them to explain how annuities may solve those issues.