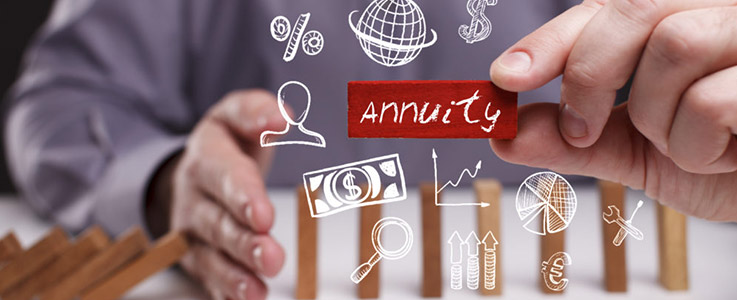 Advantages of Fixed Indexed Annuities as Retirement Income Sources
It is particularly challenging to figure out whether you have saved enough money for your retirement or not. Even if you have set the best possible goals and made foolproof plans, it would still be hard to predict life's uncertainties. The income must be enough and must last long enough for you and your loved ones. None of us want to outlive our money. Ever growing life expectancies and inflation rates on the rise financial security is a critical concern most of us will face going into retirement.
Beyond our physical health, a primary area of focus during retirement planning is financial security. To meet your retirement goals and support a healthy lifestyle, you need a predictable amount of income on a monthly basis. Most people depend upon social security or pension after retirement, sometimes falling short. Many retirees must cut back on their expenditures because those income sources are not enough to care for their needs during retirement. Beyond our personal needs, we all have lifelong goals and dreams we want to fulfill, such as travel, hobbies, and other passions.
What are Fixed Indexed Annuities and How Do They Work?
To live a retirement life free of financial stress, you need to examine your current financial options through retirement planning to be on a path to future happiness. In my opinion, the best viable solution for many families is a fixed indexed annuity. Fixed Indexed Annuities are specially designed for a sustainable income flow (possibly before or) after retirement. Let's discuss the fixed indexed annuity as a retirement income and benefits source.
Fixed Indexed Annuities (FIA) are not exposed to the ups and downs of the market. Even when the stock market is in the negative, you will never lose money. Returns will never be below a zero rate. Unlike most typical market indexed investments, you can never lose it after growth is applied to your account. Not to mention fees are extremely low compared to more risky variable annuities. A healthy monthly income will help to ensure you are able to fulfill all your retirement goals, whatever they may be, including travel, spending time with loved ones, or just having all your needs met and then some. It is also one of the best options that supplement an income if you do not have enough pension or Social Security to rely on entirely.
What are the Benefits of Annuities?
FIA's offer the freedom to safely control your financial destiny. FIAs are great because you can never outlive your earnings. They offer market diversification, so all your eggs are not in one basket. You never have to worry about losing any of your hard-earned principal. You will have steady, dependable payments throughout all your years to come.
You can only grow your retirement funds.
The best thing about buying an annuity is that your money keeps on growing. You will have numerous choices for income options. As with any insurance product, you are transferring risk to someone else. In this case, the market risk with your investment floor at zero loss basis.
Guaranteed uninterrupted monthly income stream.
A constant predetermined monthly payment is guaranteed. The annuity never stops and cannot face losses ever. You or your spouse will never run out of this source of money until death.
Tax benefits (Qualified and Non- Qualified funds)
Qualified is money that has never been taxed, i.e., pre-tax dollars transferred from another retirement vehicle (such as a 401K, 403B, IRA, or other IRS qualified retirement plans) straight to your annuity. All income payments made to you, the recipient is taxed as normal income, not capital gains. Taxes are not paid during the growth period only when received as income.
Non-Qualified funds (or funds that have been taxed) are principal going straight to your annuity. Again, taxes are not paid during the growth period only when received as income. Even better, only growth is taxed as regular income & not capital gains.
Bottom line
If you are uncertain about the management of your retirement funds and their effective use, a retirement FIA or fixed indexed annuity is the best way to bolster your income. You can make an extremely safe investment into your retirement fund and get amazing benefits. However, before deciding which annuity you should take, consult with a professional financial advisor. They will guide you through the best annuity options matching your retirement goals and specific circumstances that only apply to you. They will help decide the type of annuity according to your income requirements and other needs. It is utterly worth its weight in gold (pardon the pun) if you plan your retirement safely with annuities while making excellent arrangements for your future.