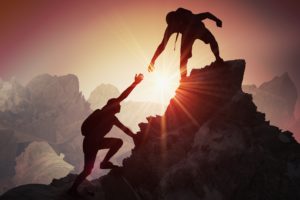 Retirees and potential retirees realize they must put money in employers' retirement benefit programs so they can eventually leave their employment and retire with enough savings to live comfortably. They understand that funds should be accumulated while employed. But, few employees understand the risks associated with managing the funds they have accumulated.
In the process of educating clients, I use an analogy learned from others that seems to resonate with my prospects and clients when explaining retirement planning. When I explain their position at the time of retirement with their accumulated savings, I use the analogy of having climbed a mountain. They are now at the peak of the mountain, but now, they need to get safely down the mountain.
Mountain climbers know their task is not only to climb to the peak of the mountain but to descend without any mishaps. I explain to my clients and prospects that managing their savings in retirement is like descending a mountain and there are many risks: inflation risk, market volatility risk, healthcare risks, and longevity risk.
Many risks in retirement can be alleviated by using different types of annuities. My clients have experienced the use and benefits of annuities in managing the decumulation of their savings when descending the mountain in retirement.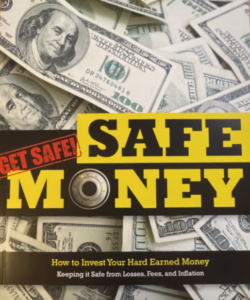 Premium gift for you for registering for my newsletter
I am a member of Syndicated Columnists, a national organization committed to a fully transparent approach to money.
Interested in additional information? Register for my FREE bi-monthly newsletter, "Layin' it on the line." It contains information that other people have found beneficial. I will never sell your information.
For registering, I have a Premium Gift for you.
Our 15th edition, "Safe Money Book" a $20 value
77,000 copies in circulation
Learn the basics of a Safe Money approach to investing.
And it is FREE with your "Layin' it on the line" newsletter