Aaron Hail Honored With Esteemed Invitation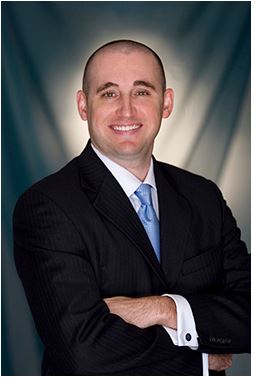 Aaron Hail, CFP®, RICP®, Scottsdale, Arizona, has accepted an invitation to become an "Invited Author" on the financial website, https://annuity.com. Aaron now joins an elite group of financial experts who share information about approaching retirement without market risk by authoring meaningful and useful articles focused on those retired or about to retire.
For over 15 years, Aaron has assisted his clients in the areas of wealth preservation and distribution, retirement and estate planning, financial risk and tax reduction, asset protection, and guaranteed retirement income.
Aaron's experience includes much more than just years spent in the industry. It's the culmination of knowledge, insight, expertise, and wisdom gained from commitment and devotion to his clients. Retirement and estate planning, portfolio building, and tax strategies must be handled with the care and confidence that only this type of experience can bring.
Learn More about Aaron:
https://hailfinancial.retirevillage.com/
15333 N. Pima Road, Suite 133 Scottsdale, AZ 85260

Annuity.com has a simple mission. Educate people about annuities and help them determine whether an annuity is right for their retirement portfolios. We provide unbiased information on a multitude of topics needed to make optimal decisions for our own specific needs. Because we are not an insurance company, we have been able to remain a consumer-focused site, providing timely, objective, and quality information since 1995.